Dan and Becky went to school together and she's kept up with us ever since we started our business in 2010. When she and Kevin got engaged, she wrote us and asked us to be a part of her wedding day. We were super excited to say the least. We love to photograph friends weddings PLUS this one was a destination wedding so we were all in.
The couple got ready at a hotel outside of Detroit and then we all headed to the historic Ford Piquette Avenue Plant, where the first Model T was conceived and developed by Henry Ford himself. Cool right? The setting was so beautiful in our photographer eyes: gorgeous natural light pouring in the huge windows, brick, steel, chipping paint. We also took them to a mural in the city just a couple blocks away. It was so incredible and colorful and a dream to photograph. We were in heaven.
The ceremony took place surrounded by historic Ford cars and family and friends. With a dozen children in her family alone, there were A LOT of family members in attendance. Afterwards, we went outside for a few more portraits and then it was time for the party. They served some out of control BBQ and Coca cola and sweet Tea for dinner along with a dessert table that I salivated after as I edited the photos weeks later. After dinner, Becky's dad performed a song he had written for her which was beyond precious. Dancing began and it was a laid back, sweet, snuggly evening. Since it was the last wedding of the season and we were feeling spunky, we even hit up the after party at the hotel later that night. All in all…. an incredible exclamation point to end our 2016 season!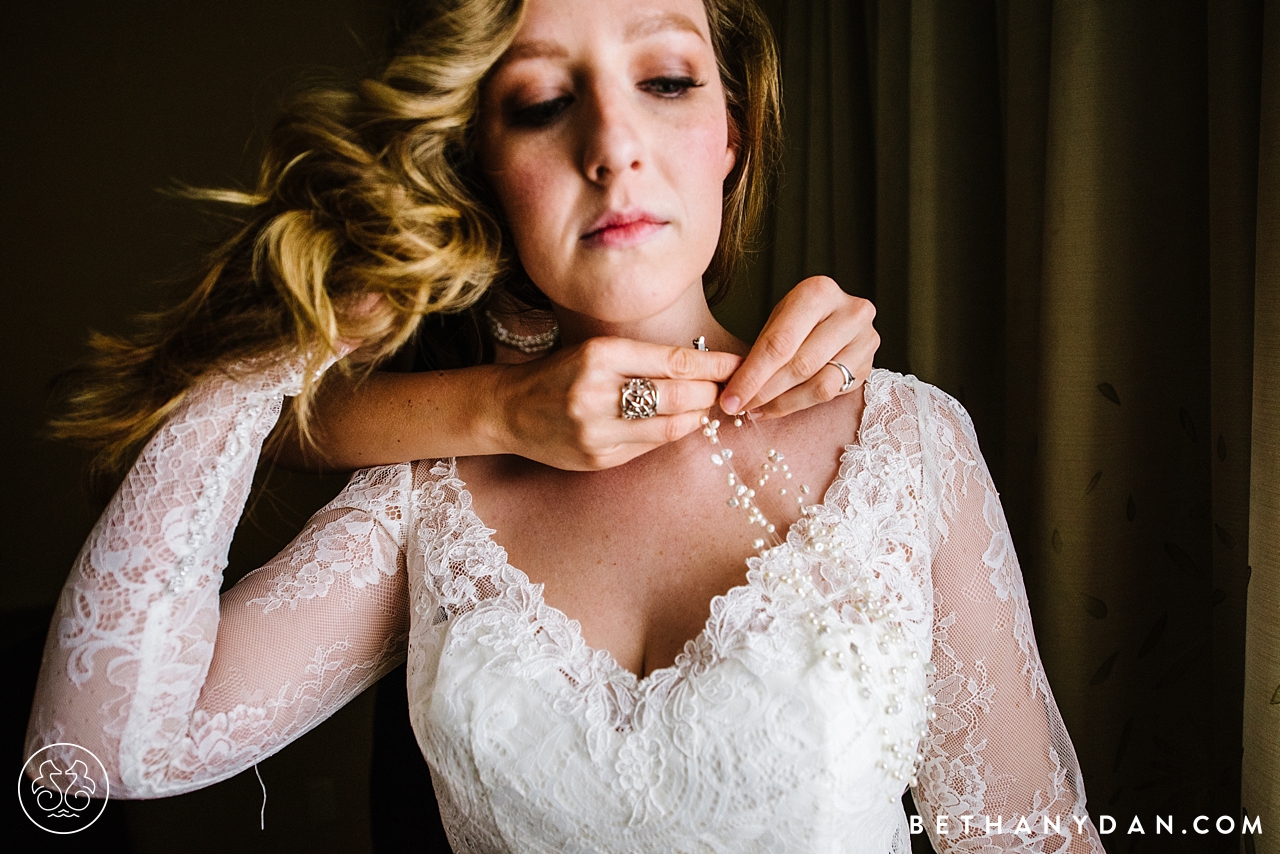 More from Becky and Kevin: Engagement Session
Venue: Detroit Ford Piquette Avenue Plant   |   Videographer: Sculpted Films
Hair: Blo Blow Dry Bar   |   Flowers: Bloom Design
Catering: Slow's BBQ   |   DJ: Radiant Receptions