Welcome to our first wedding of 2020 and our first Pandemic wedding. What a time to be alive amiright? Thankfully, our entrance into the world of COVID-19 weddings was a really gentle sweet smart one. On top of being generally rad and kind humans, the bride Hallie, is a Doctor (or a resident? I can remember). That fact alone made us even more confident that this wedding would be a good one considering the circumstances.

We met them both at their respective getting ready zones, Hallie being at their apartment surrounded quite literally by mountain bikes, their shared obsession passion. It was a super casual relaxed vibe and I was immediately at ease around her and her people. We then headed over to the Portland Waterfront, to meet her awaiting Groom and their tiny group of friends and family.
We all boarded the boat and, as you can imagine, we had a little wedding celebration!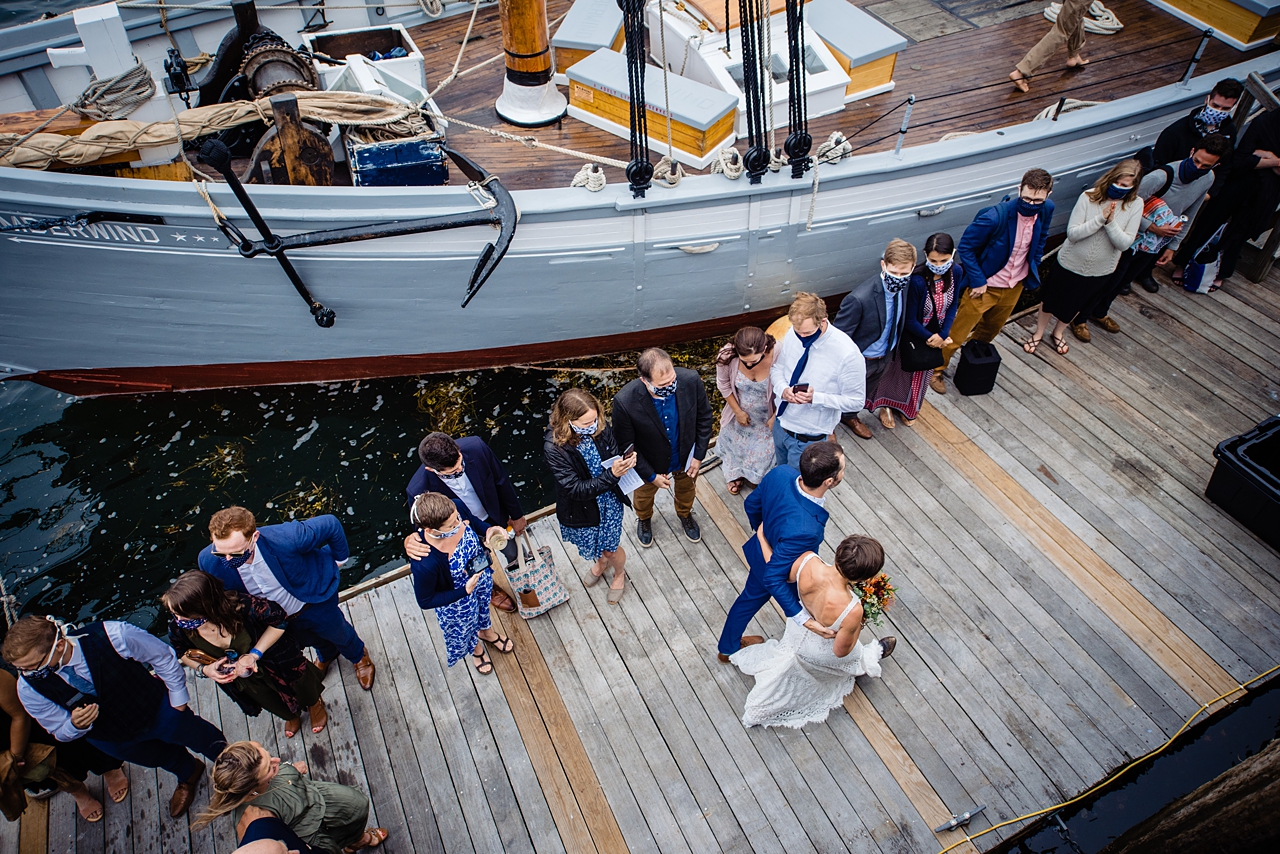 Venue: Portland Schooner Company | Catering: Dandelion Catering
Dress: BHLDN | Jewelry: Jen Burrall Designs
---
Any personal COVID-19 health practices used by our clients and their guests do not necessarily reflect Bethany and Dan Photography's most current practices. To see our current practices, please see this post.