When they say Canadians are nice… its as true as can be. We may have actually never photographed a nicer more considerate couple in all our years, and that is really saying something since we have some of the greatest couples out there. Greer is from Canada and Richie from Texas, so its a polite and nice (and overly apologetic) trifecta. Richie's family has had a place here in Cape Elizabeth, Maine for years and years so it was a no-brainer for them to travel to the great state of Maine for their wedding.
Greer actually wore two wedding dresses! The first was for the first look, and the second was for the ceremony and the rest of the day. Richie didn't even notice though until after the ceremony. It seems his mind was on other things, like vowing his future to this wonderful woman.
Lobsters, beers, and donuts followed, which is never ever a mistake. We are so grateful that we got to meet these two humans and photograph their wedding day. Such a couple of superstars.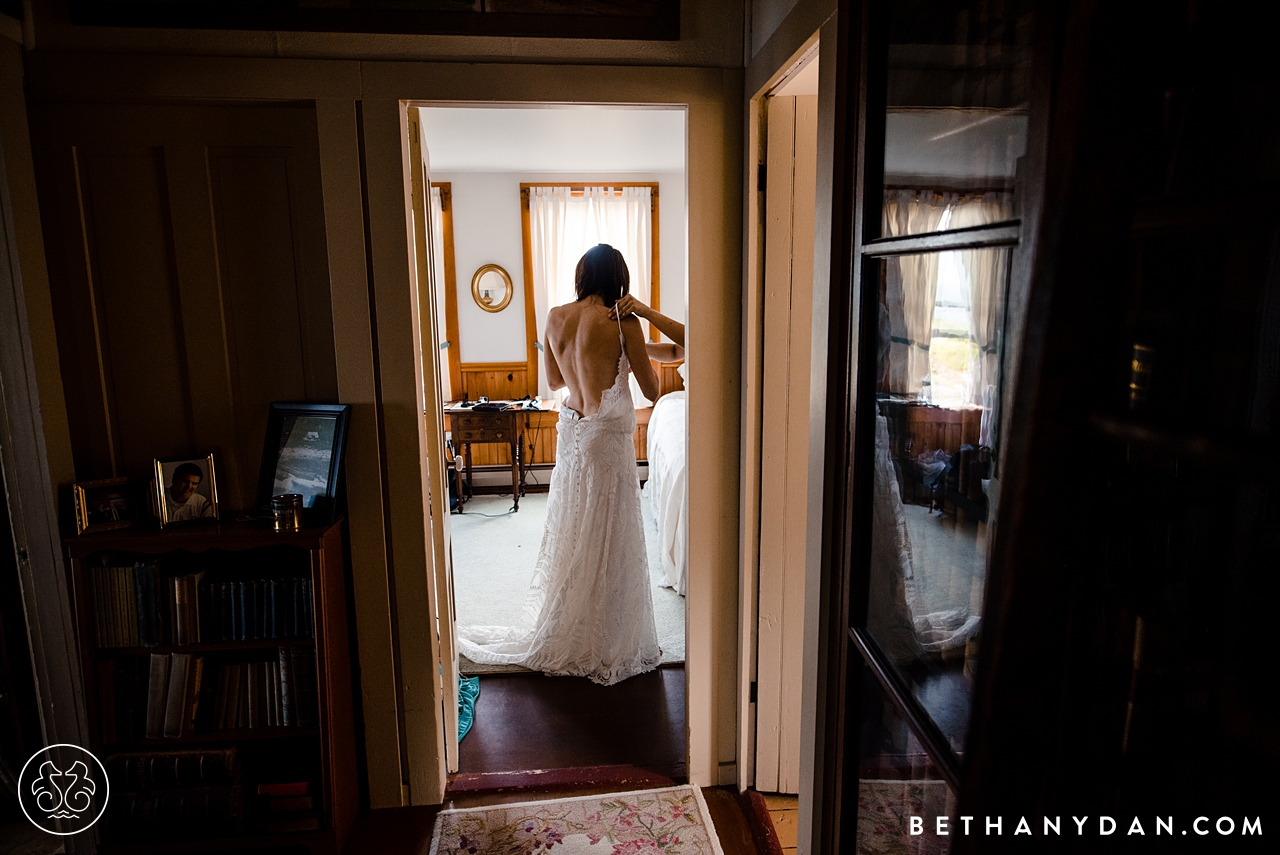 Venue: Private Property  |  Catering: Fosters Clambakes and Catering
Florist: Fiddleheads Florist  |  Hair and Makeup: Styling Stewardess
Cake: The Holy Donut  |  DJ: DJ Deweese