When Kristin walked into the Rivermill to get ready for the day, she burst into tears. It was that moment when she realized that all the hard work and all the planning was finally coming together and her dream was coming to life. The room was beautiful, with teal and white on the tables, with simple and elegant centerpieces of pink peonies. The light was just right and the room looked perfect to her. That was one of the only moments she cried (seconded only with a fear sweet tears during the father daughter dance). Will had spent the morning with his friends and family playing miniature golf and driving go-karts before finishing it off with a little honey-badger on you-tube. What could be more dude-like right?
They said their vows, had their first kiss, and it was on to dinner and dancing! It was so fun to see how many people danced at this wedding from young to old. We loved the variety and the energy! It kept us going too. Kristin isn't a huge fan of the traditional bouquet toss so she made a MONEY bouquet! It was awesome! Everyone who was single… or lying… bunched up to fight for the flying future beer (or shoes) money. It was hilarious to watch.
After spending a short time with them during their engagement session, Dan and I knew their wedding would be fun, quirky, colorful, and a good time… and we were right.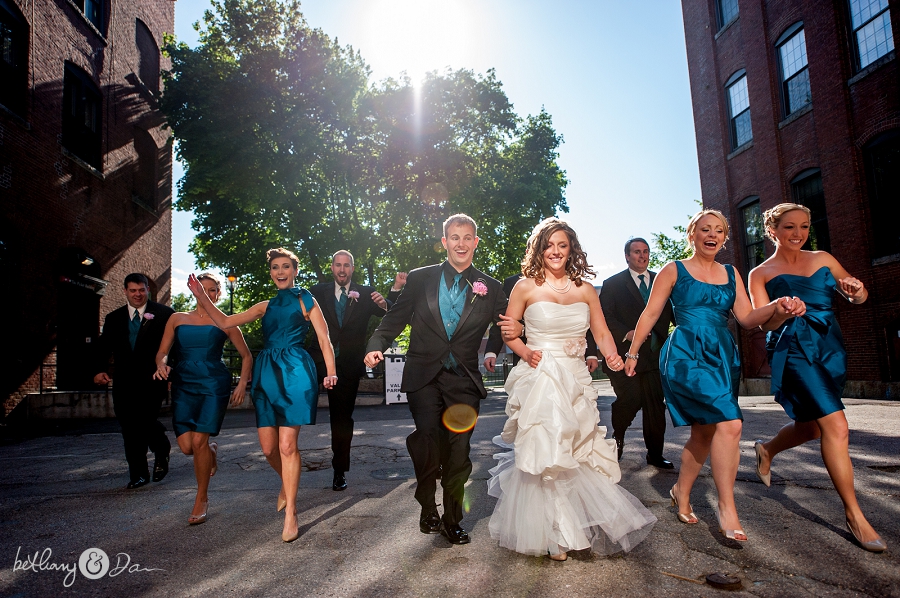 Venue: The Rivermill at Dover Landing   |   Florist: Lady Slipper Creations  |   Cake: Wild Orchid Baking Company
Caterer: Seacoast Catering Company  |   DJ: Aaron Topfer