Kryssi and Kendall are world travelers! They chose to have their wedding near their home in NC, but they incorporated so much of their passions in their wedding day, we felt like we knew them just walking into the ballroom. The ceremony was packed with meaning as they asked all thier guests to come forward and pray with them. We had never seen this before and we were touched by how loving their friends and family were in doing so.
The reception was decorated with each table being named after a place that they have been to together. You will see below just how MANY places made the list in the composite image of each table marker. I counted 22 myself. The most unique moment of the night was actually the sparkler exit. Kendall's friends decorated his yellow sports car but accidentally left the lights on. When Kryssi and Kendall came out and hopped in the car for their exit, it wouldn't start!!! They hopped right out and ran away into the night, only to come back after the car has been jumped and exit one more time. It was hilarious and awesome how well they handled it.
Congrats Kryssi and Kendall!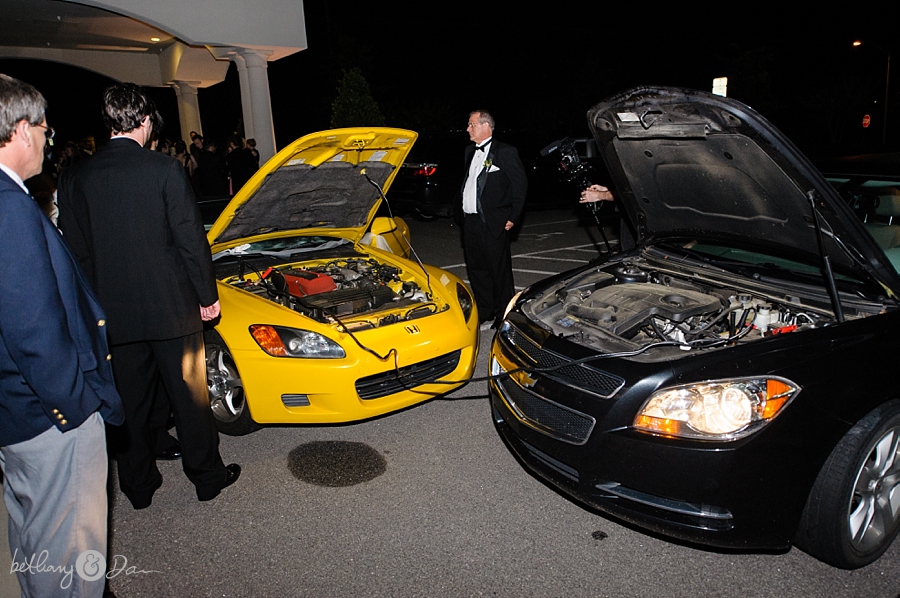 Venue: Grand Marquise Ballroom   |   Planner and Coordinaters: C & D Events   |   Catering: Mitchell's Catering and Events, Inc.
Officiant: Rev Phil Brickle   |   Videographer: Twenty One Films   | Dress: Davids Bridal